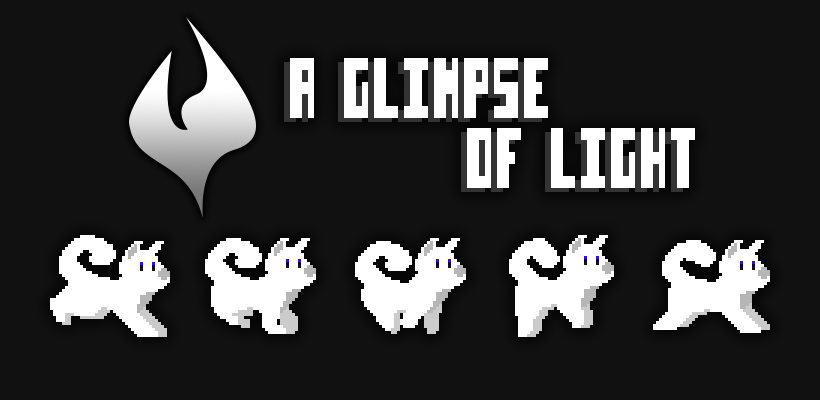 A Glimpse of Light
A downloadable game for Windows
A Glimpse of Light is a game where you use the main character's light to explore various scenarios and solve a whole lot of different puzzles. It is being developed as a graduation project by two brazilian IT students. This demo is an idea prototype which aims on showing basic gameplay and feel, but still has no story.

Português

A Glimpse of Light é um jogo onde você utiliza a luz do personagem principal para explorar diversos cenários e resolver muitos quebra-cabeças diferentes. Ele está sendo desenvolvido como um projeto de graduação por dois estudantes de TI brasileiros. Esta demo é um protótipo que foca em mostrar o gameplay e a atmosfera básica do jogo, mas ainda não possui história.

Install instructions
EN: You can either download the Installer or the self executable to play the game, the later one being playable anywhere. Both files should be executed as an Administrator by right clicking it and choosing "Run as Administrator", to prevent any problems when creating the game's files.
PT: Você pode baixar tanto o instalador, quanto o auto executável do jogo, podendo este ser utilizado em qualquer lugar. Ambos os arquivos devem ser executados como Administrador (clicando com o botão direito do mouse e selecionando "Executar como Administrador"), para prevenir possíveis erros na criação dos arquivos do jogo.